An open webinar on EV Charger report was organized on 17th November, 2022 where the key findings of the report was discussed also focused on market and policy.
----------------------------------------------------------------------------------------------------------------------------------------------------------------------------------------------------------------------------
Charging for EV batteries can be done by 4 types which includes private charging, public charging, captive charging & battery swapping.
Factors driving EV charger infrastructure market in India includes:
Rise in sales of EVs
Presence of supportive policies & regulations
Tenders by government agencies such as CESL, NTPC & Delhi Transco Limited
Collaboration among EV OEMs & charge point operators
However, EV charger industry in India is required to address following issues to achieve expected growth as per Niti Aayog's National EV mission:
Increase in the number of charging stations
Requirement of power grid upgradation
Need for interoperability of charging stations
Increase returns from EV charging stations despite lower utilization of PCS
Efforts taken by Department of Heavy Industries through FAME Scheme has resulted in the increase in number of charging stations in India. Currently, FAME-II scheme's one of the major focuses is to establish a network of public charging stations in India which is depicted in below image: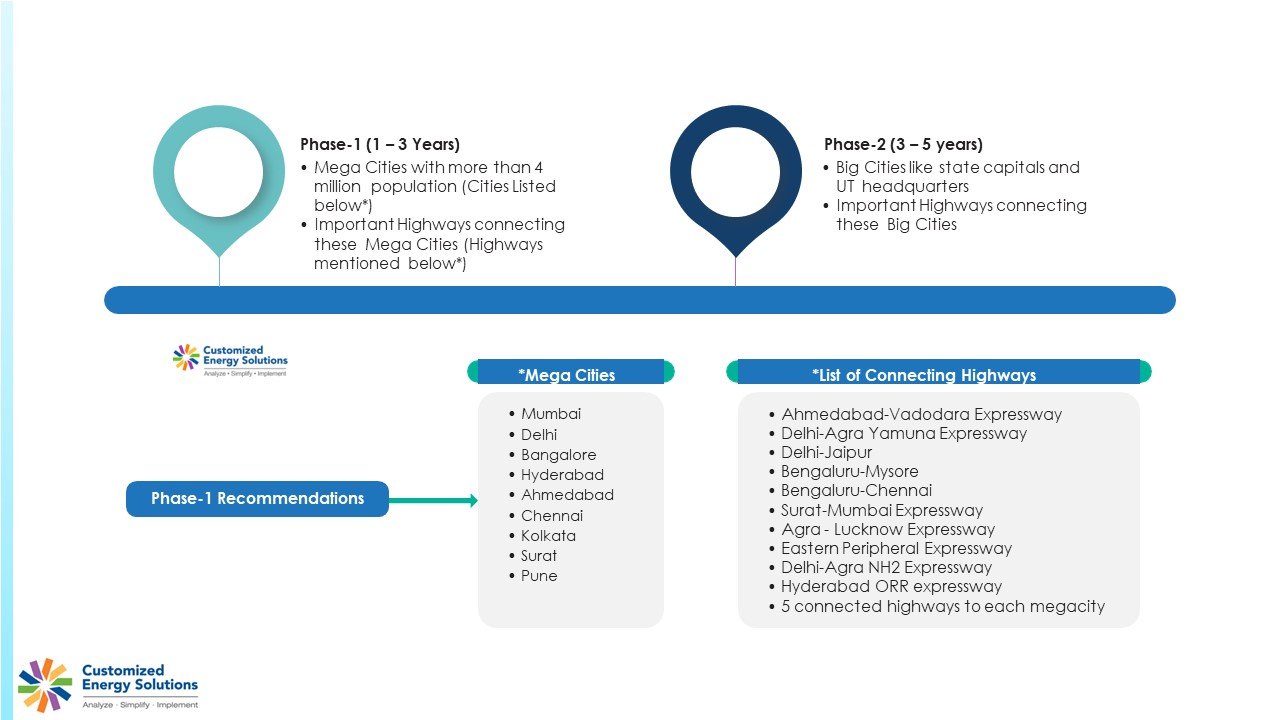 State governments are also taking active steps to increase EV charging network in the state by providing attractive incentives. States like Haryana, Kerala, Madhya Pradesh & Andhra Pradesh provide attractive capital subsidy for deployment of limited number of fast and slow EV chargers. Further, Delhi & Maharashtra emerge to be favourable locations for installing of private charging due to availability of additional state subsidy.


EV Charger Market Overview, 2021-2022
EV charger market represents public, captive, and private (e-4W) charge points deployed in the country.  Report excludes LEV AC chargers and <3.3kW chargers, such as those sold with 2W & 3W. During 2021, the total EV chargers supplied were more than 17,000 units. This includes chargers supplied by EV OEMs to be sold along with e-4W, procurement by PSU, commercial fleet operators, bus operators & CPOs.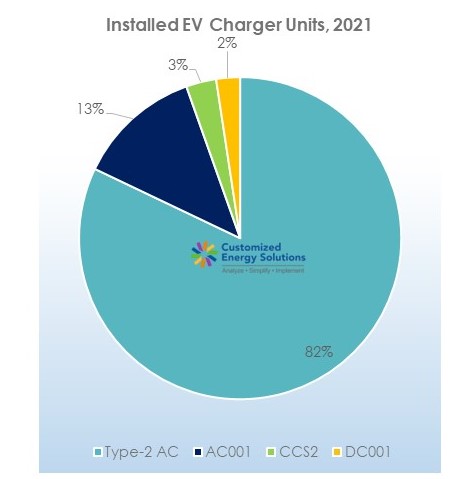 Type-2 AC EV chargers were majorly used by EV OEMs for supplying with passenger e-4W and by PSUs & CPOs for public charging installations. CCS chargers were majorly deployed for captive charging for e-buses and for public charging stations by PSUs and CPOs for providing fast charging for e-4Ws.
Some of the major stakeholders which are working as demand aggregators for EV charger infrastructure in India includes CESL, DISCOM, PSUs, Fleet Operators, Real Estate Developers & NHAI. Oil PSUs are seen to be in a strategic position to build charging infrastructure, especially on their retail fuel outlets, by letting the CPOs set up their charging stations.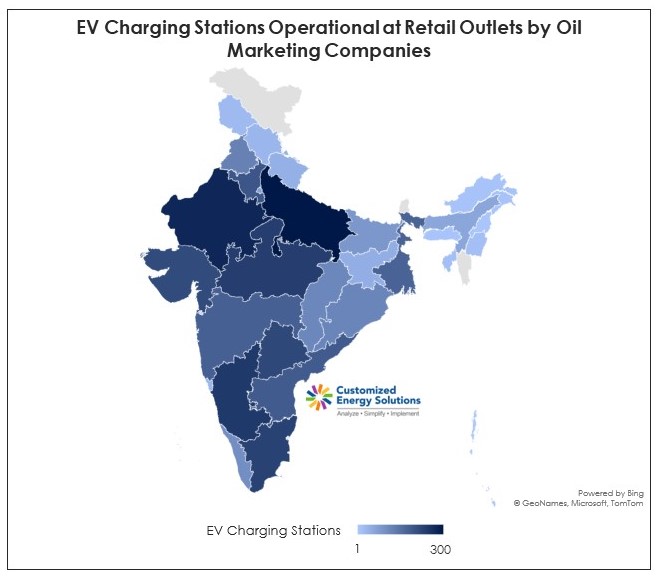 EV charger supplier vendors are providing hardware as well as software support in form of charger management system to support clients on end-to-end basis. Some of the major vendors operating in the India EV charger infrastructure market are depicted as follows:
Major EV Charger OEMs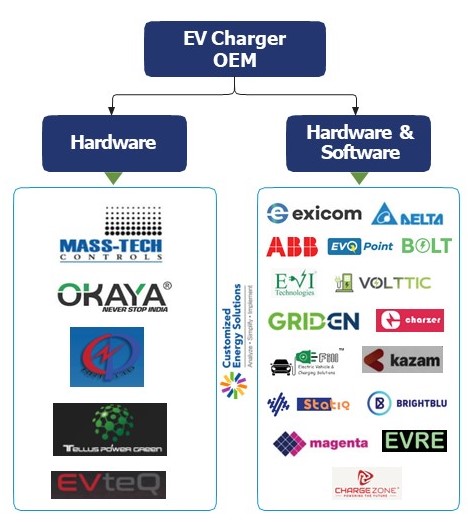 Some of the future EV charging technologies expected to witness higher adoption in India includes vehicle grid integration, solar powered EV charging & wireless EV charging. Currently, players such as BHEL, REIL, ATUM Charge & Magenta has installed solar powered EV charging stations in India.


Key Points covered in the report:
EV Charging Market Drivers & Challenges
Central Government Developments
State Policy on EV Charging & Battery Swapping
EV Charging Standards
Demand Aggregators Analysis
Major EV Charging Station Tender Analysis
Supply Side Analysis
India Supply-Side Vendor Categorization
Business & Tariff Model for EV Charging
PCS Financial Model Analysis
Price Trend Analysis 2021 – 2030
Market estimates & forecasts (Units, MW & USD Million) for 3 scenarios from 2021 – 2030
Industry Developments
Battery Swapping Key Milestone 2019 – 2022
Battery Swapping Vendor Analysis
Global Case Studies on Battery Swapping