India Electric Mobility Council (IEMC) has been created to explore opportunities to exploit potential of R&D, manufacturing of E-Mobility technologies and adoption of clean transport in India. Driving EV adoption forward requires collaboration and a focus on sustainability and proactively addressing this need to bring on board stakeholders across the ecosystem, IEMC has active membership from partner companies in the areas of R&D, Component, Manufacturing, Charging, Swapping, Testing, Safety and Standards and other related domains.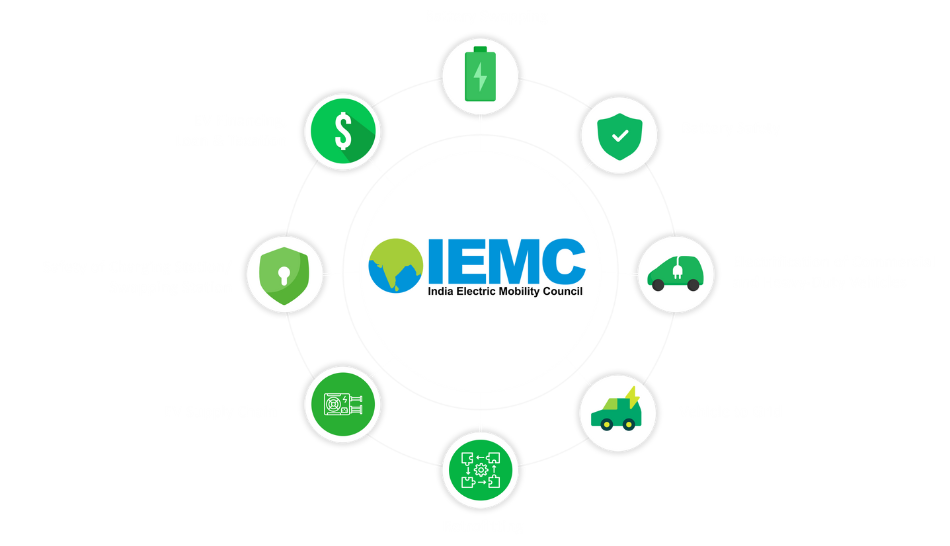 The Motor is the source of power for Electric Vehicle. It determines top speed, acceleration, hill climbing...
1.0 Introduction Today, over 4.46 billion people, or more than half the world's population live in the cities....
The availability of user-friendly public charging infrastructure is one of the key requirements for...
The Indian government is putting up billions of dollars of cash, offering tenders and incentives to battery...
Telangana is poised to emerge as an Electric Vehicle (EV) manufacturing hub with the State developing two...
A lot of disruption is happening in the automotive industry. With stricter regulations on emissions around...
Women Outreach in Cleantech Sector- Gauri Singh-IRENA
India's first geared electric motorbike
DST-IESA Industry Research & Development Post-Doctoral Fellowship Programme