Overview
Electric Mobility, the next frontier!! 
With the rising concern like climate change, air pollution, environmental hazards leads to force global thought leaders to think about sustainable transportation. Over the time, Electric Mobility have been safer, sleeker, or more exciting to drive. Boasting features like immediate torque, silent ride, and premium performance, EVs also have lower fuel and maintenance costs. And consumers ultimately garner social pride and responsibility from creating a better, healthier planet. Its leads to increasing adoptions of EV across verticals and across the globe.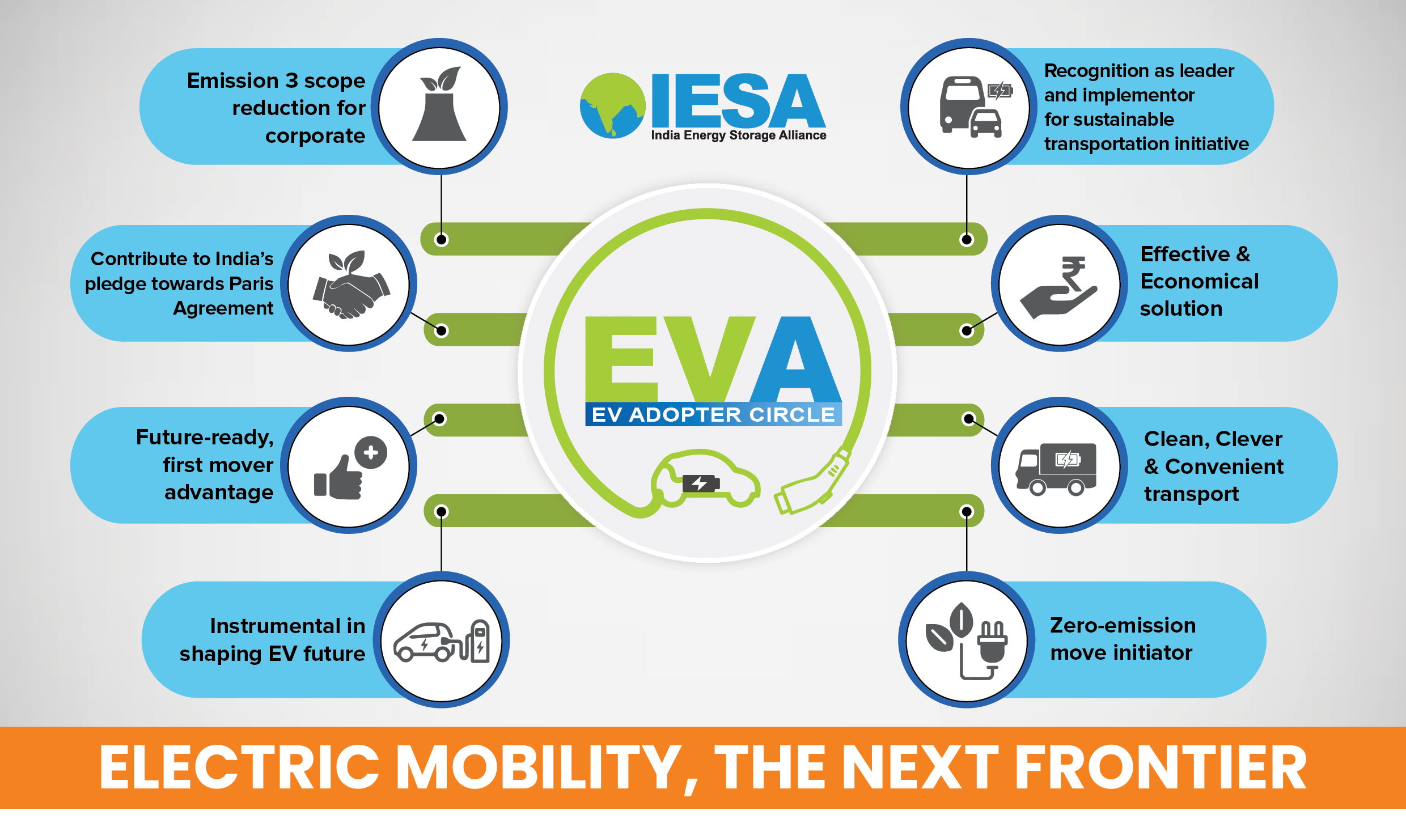 For Rapid adoption of Electric Vehicles, the Government of India, in 2019, has launched a National Mission for Transformative Mobility & Battery Storage (NMTM&BS). The aim of the Mission is to get a cohesion in the overall policy framework to enable faster adoption and establishment of robust domestic supply chain of Electric Mobility and Battery Storage in India. In the year 2020, Union Cabinet also approved the Production-Linked Incentive (PLI) Scheme of which, Advanced Chemistry Cell (ACC) battery has been approved a financial outlay of INR 18,100 crores (USD $2.5 billion). Automobiles and auto components have been approved INR 57,042 crores (USD $7.83 billion). The agenda on the road ahead lies a cumulative advanced battery production capacity of 50 GWh and incentivizing EV and EV components production. Through National Electric Mobility Mission Plan (NEMMP), FAME II and PMP program, government is supporting mass adoption of EVs and Indian manufacturing ecosystem. The Government of India has laid down its plans and is catalyzing the Indian EV market with active support from various agencies such as NITI Aayog, DHI, MoP, MoRTH, MS&T, MoCIP, EESL and BEE for making this dream a reality. 12+ Indian states released specific EV policies and already started implementing schemes and incentives for higher adoptions of EVs in the state. In the year 2021, central government also announced Green Hydrogen mission for promoting alternate sustainable vehicle. Through all these policies Electric Mobility transition in India is increasing through both shared and personal transportation adoption. India Energy Storage Alliance (IESA), the India's leading alliance working on energy storage and eMobility space is committed to make India as a global manufacturing hub and a leading market.
India has the potential to be the fastest growing market for electric, shared & connected mobility till 2040. With global companies India entry, Indian EV market to see quality products and will witness healthy competition among global and Indian players. On the other hand, with innovative solutions in EV Infrastructure and business models like battery swapping, Battery as a service (BAS), Vehicle to Grid (V2G) and applications like electric boats, electric arial transportation will open the market for new emerging start-ups. More than 100+ start-ups have entered this space and received funding from global investors and leading conglomerates.
Click to download the brochure

Click to become a part of EV Adopter Circle
Objective
Promote & Accelerate Sustainable Urban & Rural Transportation.
IESA EVAC Highlights
Acceleration of adoption of EVs in India
Promote & accelerate sustainable transportation in India in public & private sector
Helping corporates in transition towards EV fleet and setting up EV charging infrastructure for their employees, customers, goods carrier & goods delivery etc.
Signed MOU with EESL for faster adoption of eMobility under MOVE (Moving Onwards with Vehicle Electrification) initiative
Closely work with Industry stakeholders and organizations like ARAI, ICAT etc.