India Battery Manufacturing & Supply Chain Summit 2022
In a recent development in the National Program on Advanced Chemistry Cell (ACC) battery storage, three companies have signed the production-linked incentive (PLI) agreement to kick-start the process of building ACC battery Giga factories in the country. In addition to the allocated capacity (50 GWh) under this program, around ~150 GWh of capacity is anticipated in a similar timeframe. Also, a PLI scheme for Niche Battery chemistry with a cumulative capacity of 5 GWh will be announced soon. With this progress, the Indian battery manufacturing Industry is gearing up to set up upstream and intermediate-level supply chain manufacturing and contribute to the domestic value chain.
A study by IESA projects the ACC battery manufacturing capacity to be 100 GWh and 500 GWh by 2030 and 2035. To achieve these ambitious targets, there is a need for a roadmap to strategize the raw material supply chain, technology transfer, financial framework, policy framework, skill development, etc. The raw materials supply chain is limited and refined to specific global locations. Hence, the opportunities for creating a domestic value chain for mining, refining, processing, recycling, equipment manufacturing, and component supply are immense for new entrants and conglomerates to expand and diversify their plants in India.
Further, with the battery waste management rules in place, the recycling ecosystem in India is set to grow significantly. Various estimates suggest that around 20 GWh-48 GWh and 60 GWh-125 GWh batteries will be available for reuse and recycling in India by 2030. Therefore, developing battery reuse and recycling ecosystem will reduce waste volumes and bring cost-effectiveness to large-scale deployment of batteries in RE and other stationary applications. Further, introducing recycled materials into the battery supply chain will help offset the dependence on imports of critical materials.
In this regard, IESA launched two initiatives— India Battery Supply Chain Council (IBSCC) and IESA Reuse and Recycling Initiative (IRRI) to support the battery industry in various aspects of indigenous manufacturing. IBSCC enables the battery industry players to strategize the roadmap to facilitate large-scale manufacturing. IRRI identifies the opportunities and challenges and helps prepare a roadmap for creating a sustainable ecosystem for second-life applications and battery recycling in India.
Who should join?
Technology Providers, Potential Advanced Battery Manufacturers
Raw material, mining, refining and chemical processing companies
Recycling, urban mining companies
Equipment and component companies
R&D institutions
Policy makers and regulatory authorities
Agenda: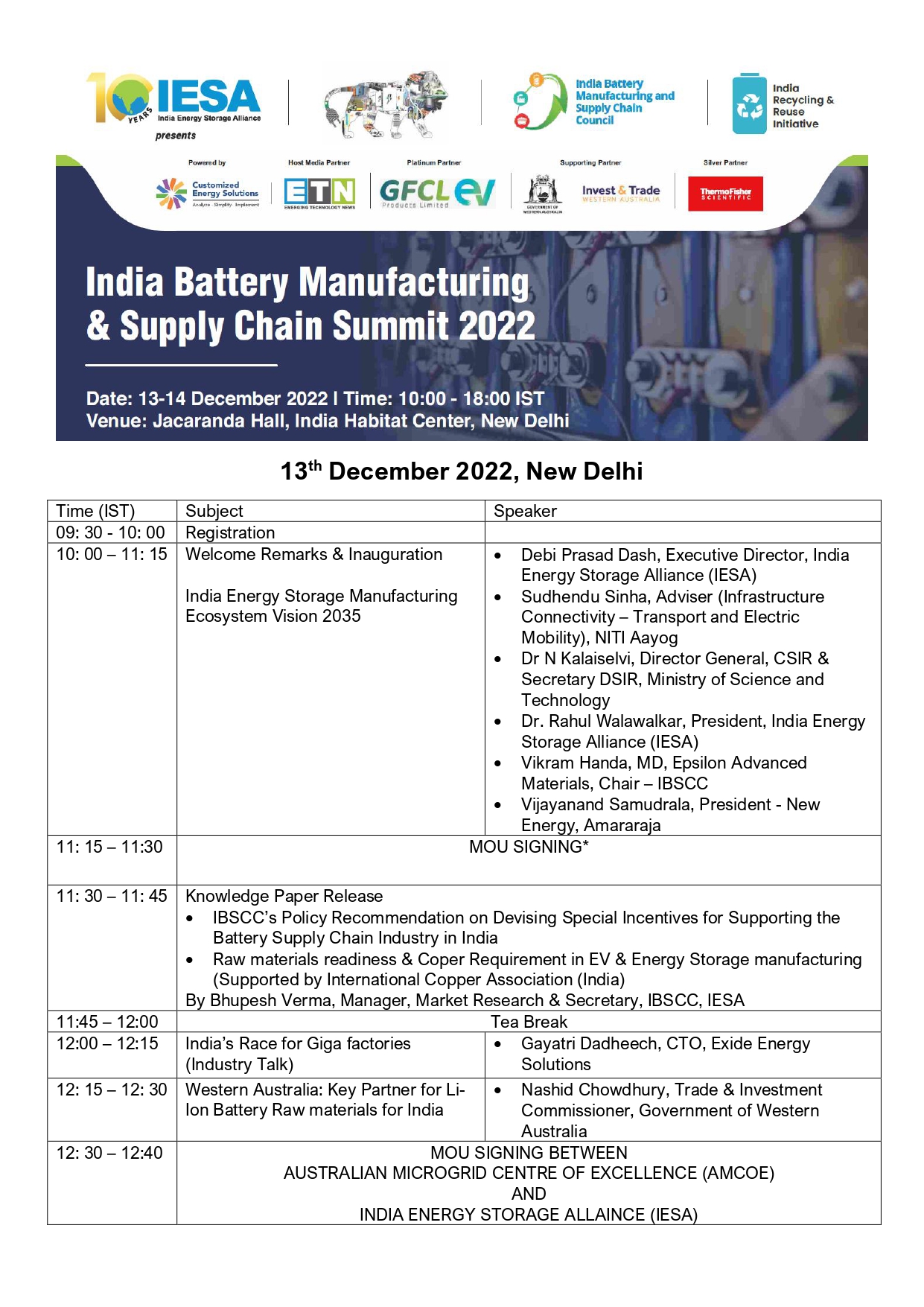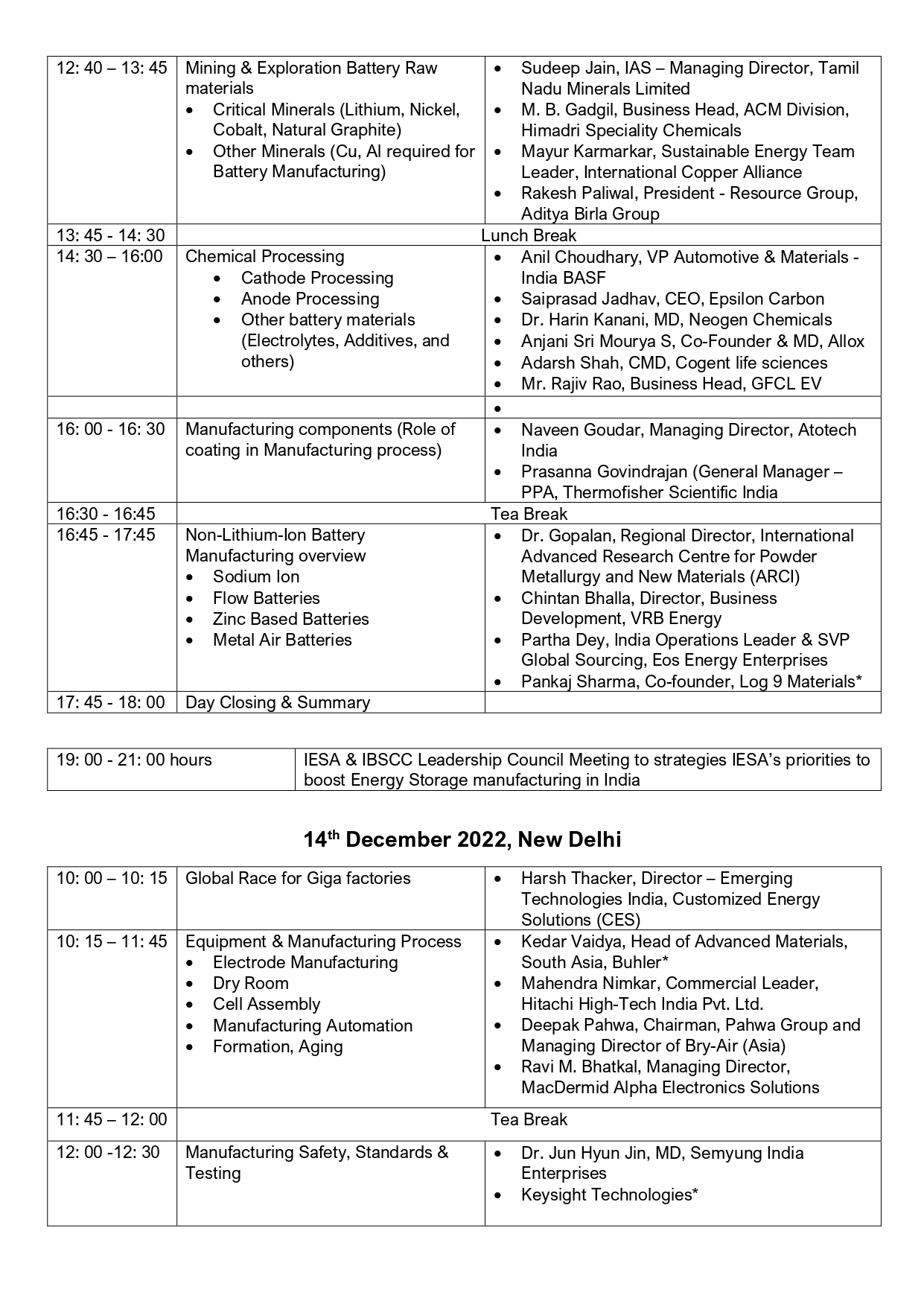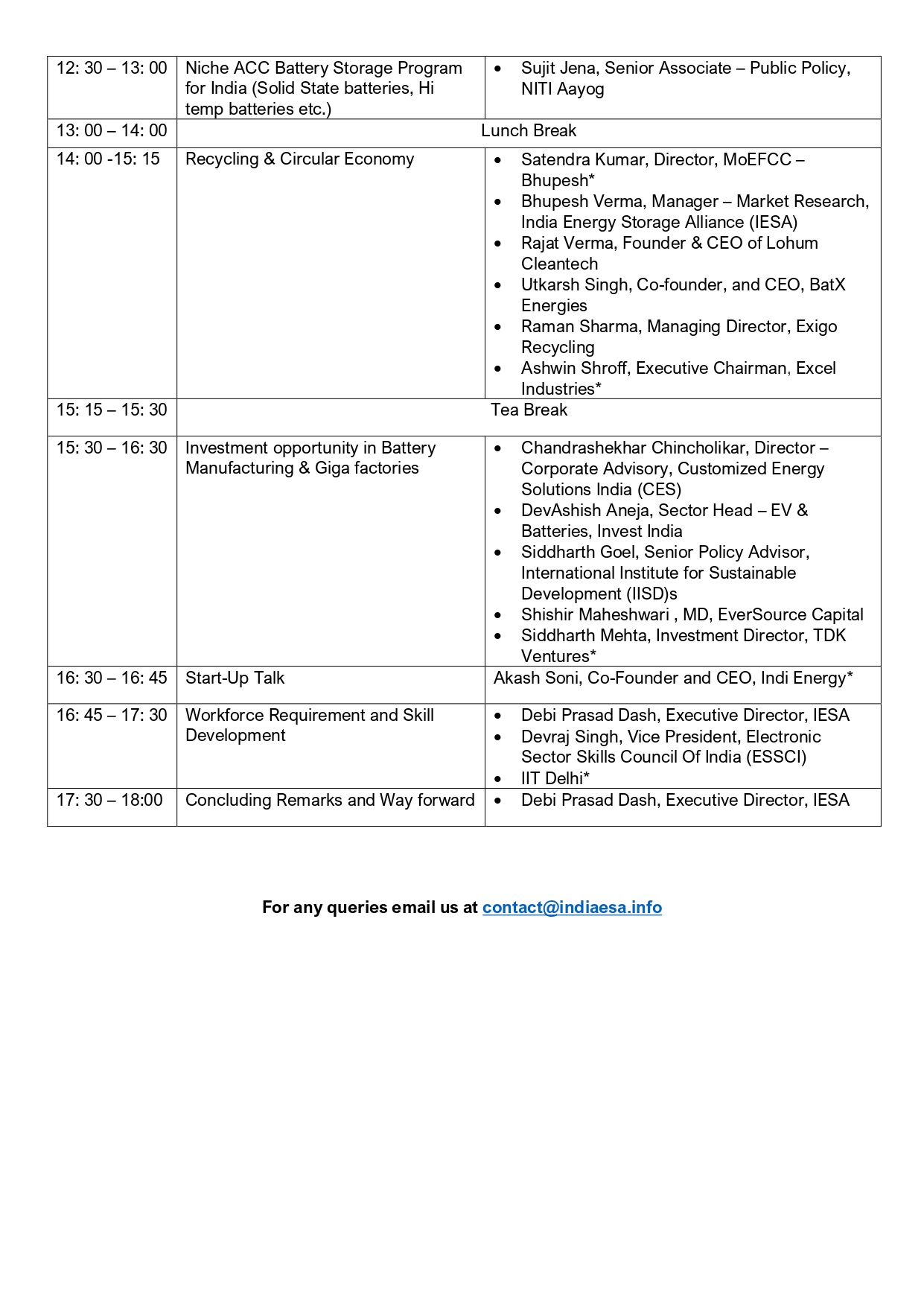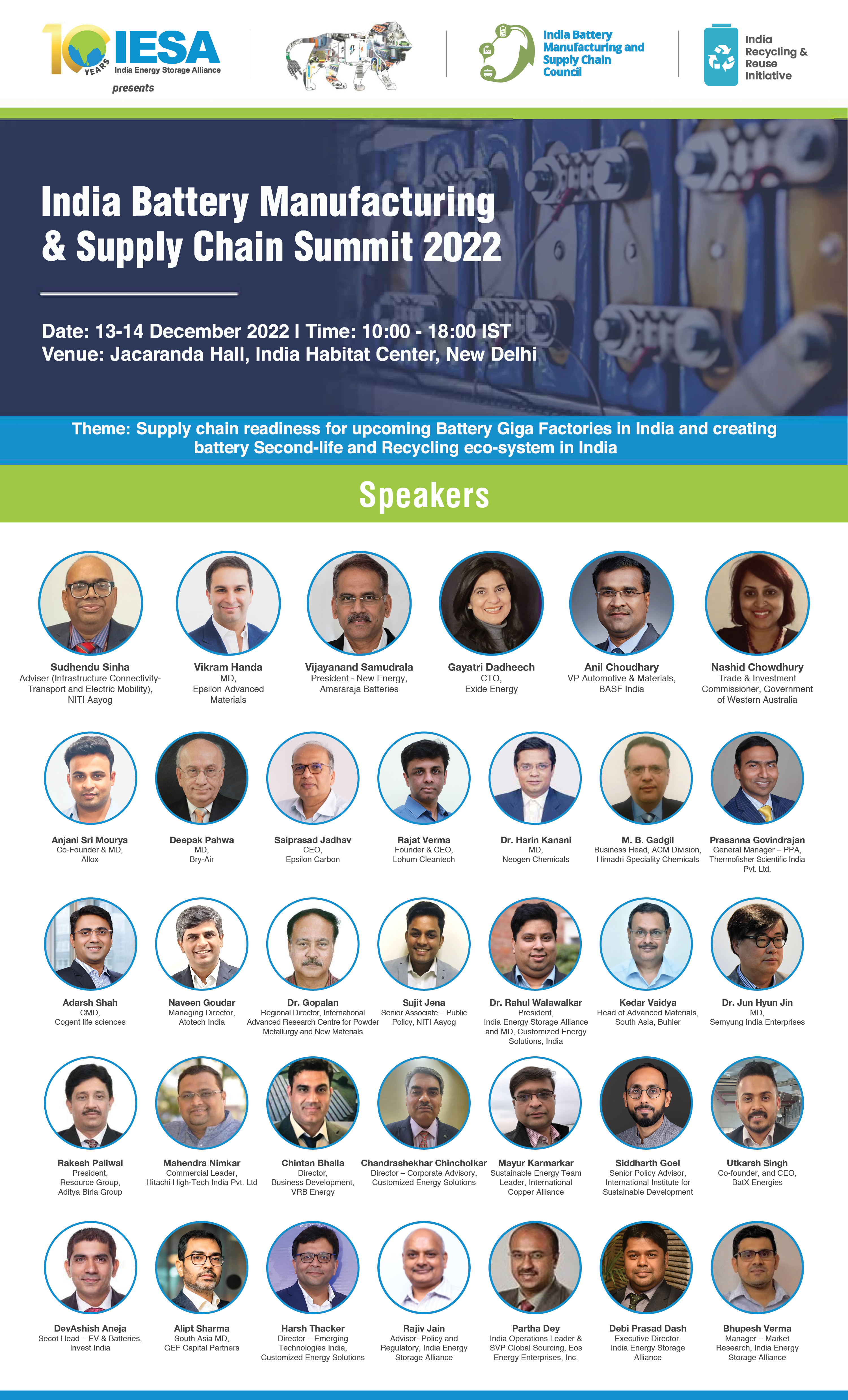 Tue, Dec 13 2022 10:00 AM - Wed, Dec 14 2022 06:00 PM
Location
India Habitat Centre, Lodhi Road, Institutional Area, Lodhi Estate, New Delhi, Delhi, India

---
HOUSEFULL