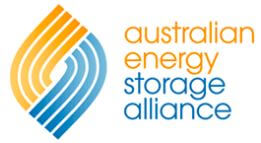 The Australian Energy Storage Alliance (AESA) is an information hub for the energy storage industry, sharing news, developments, case studies and deployment ready energy storage solutions through monthly e-newsletters and sponsored networking events. AESA was founded in 2014 with the mission of advancing the role of safe, clean and cost-effective energy storage in Australia and New Zealand.
Legend has it that the American Energy Society was originally founded in the 1950s but lacking focus went dormant in the 1970s. In August 2011, the Society was reborn with new leadership and a mission to provide superior professional support responsive to sector conditions. The Society now has more than 135,000 Friends, a "Moore's Law" growth rate of scope and scale surpassing any other comparable professional association. Members come from every conceivable energy sector: academics and researchers in the national laboratories, policy-makers, investors, industrial affiliates, sponsors, patent and license services… The American Energy Society serves them all by providing an extraordinary breadth of curated content, insightful publications, and community-building events and services.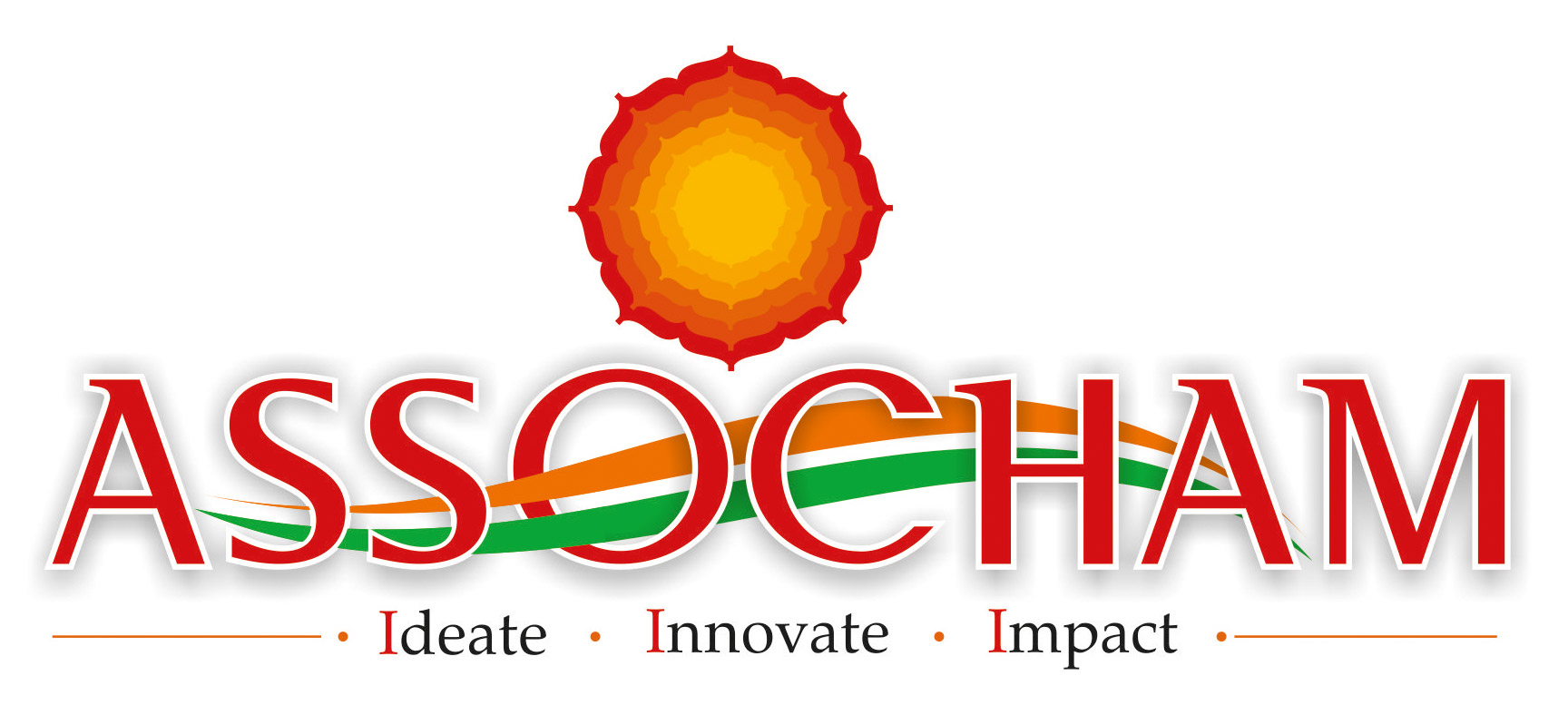 The Associated Chambers of Commerce of India and Industry of India (ASSOCHAM) is India's primary business association representing businesses, state chambers, and business associations. The association provides advocacy, networking and professional development and information sharing and other value-added services to its members. ASSOCHAM was founded in 1920 and is headquartered in New Delhi.

Established in 1956 at the initiative of the government and the corporate sector, the Administrative Staff College of India (A S C I ), Hyderabad, has pioneered post-experience management education in India. ASCI equips corporate managers, administrators, entrepreneurs and academicians with the skills to synthesize managerial theory and practice; and respond to the ever-increasing complexity of managerial issues confronting government, industrial enterprises and non-government organizations.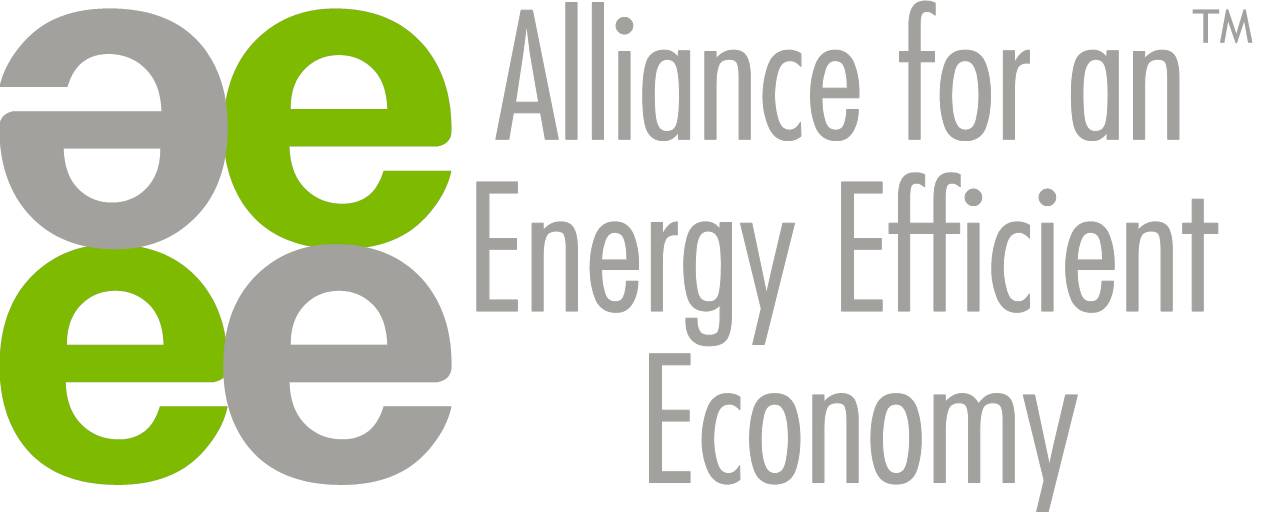 Alliance for an Energy Efficient Economy (AEEE), is one of the leading organizations in India that works on creating awareness about energy efficiency as a resource. It is a policy advocacy and energy efficiency market enabler with a not-for-profit motive. We advocate for data-driven and evidence-based energy efficiency policies and research.

The Bundesverband Energiespeicher (BVES) [German Energy Storage Association] represents the interests of companies from the most diverse sectors, which have the common goal of development and marketing as well as the operation of energy storage in the areas of electricity, heat and mobility.

The California Energy Storage Alliance (CESA) is a 501c(6) membership-based advocacy group committed to advancing the role of energy storage in the electric power sector through policy development, education, outreach, and research. CESA's mission is to make energy storage a mainstream energy resource that enables a more efficient, reliable, affordable, and secure electric power system for all Californians.

The China Energy Storage Alliance is a non-profit industry association dedicated to promoting energy storage technology in China.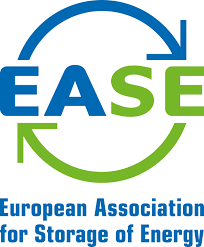 The European Association for Storage of Energy (EASE) located in Brussels, Belgium, is the leading member-supported association representing organisations active across the entire energy storage value chain. EASE supports the deployment of energy storage to support the cost-effective transition to a resilient, low-carbon, and secure energy system. It was established in 2011 and represents members including utilities, technology suppliers, research institutes, distribution system operators, and transmission system operators. Together, EASE members have significant expertise across all major storage technologies and applications. This allows us to generate new ideas and policy recommendations that are essential to build a regulatory framework that is supportive of storage.

EBTC was institutionalized as a multi stakeholder project  in 2008 and co-funded by the European Commission that transitioned into an independent not-for-profit organization. EBTC contributes to the economic ecosystem of the fastest growing economy and its natural partners for a multilateral cooperation, through collaborations for sustainable technologies and innovations.   EBTC's collaborative platforms, clusters and body of knowledge cater to the demands of governments and the private sector for enhanced economic activity. EBTC is self-sustainable and uniquely positioned as an enabler for economic development and opportunities.

Energy Efficiency Services Limited (EESL) is a Super Energy Service Company (ESCO), which enables consumers, industries and governments to effectively manage their energy needs through energy efficient technologies. EESL is implementing the world's largest energy efficiency portfolio across sectors like lighting, buildings, electric mobility, smart metering, agriculture, etc. at a scale which no organization has been able to achieve. EESL's energy efficiency solutions have saved India over 47 billion kWh energy annually while reducing 36.5 million tonnes of carbon emission. Founded in 2009, EESL is promoted by Ministry of Power, Government of India as a Joint Venture of four reputed public- sector undertakings NTPC Limited, Power Finance Corporation Limited, REC Limited and POWERGRID Corporation of India Limited. EESL focuses on solution-driven innovation with no subsidy or capital expenditure (CAPEX). It is able to do so using its Pay-As-You-Save (PAYS) model, which obviates the need for any upfront capital investment by the consumer.

The Energy Storage Association (ESA) is the national trade association dedicated to energy storage, working toward a more resilient, efficient, sustainable and affordable electricity grid – as is uniquely enabled by energy storage. With more than 160 members, ESA represents a diverse group of companies, including independent power producers, electric utilities, energy service companies, financiers, insurers, law firms, installers, manufacturers, component suppliers and integrators involved in deploying energy storage systems around the globe.

Energy Storage Canada (ESC) is the national association for the energy storage industry in Canada and represents the full supply chain of energy storage. ESC focuses on advancing opportunities and building the market for energy storage through advocacy, networking and stakeholder education. Our mission is to advance the energy storage industry in Canada through collaboration, education, policy advocacy and research. We take an unbiased view towards technology and are supported by the contributions of our active members.

The Global Energy Storage Alliance (GESA) is a 501(c)3 non-profit organization founded in 2014 whose mission is to advance education, collaboration, knowledge and proven frameworks about the benefits of energy storage and how it can be used to achieve a more efficient, cleaner, reliable, affordable and secure electric power system globally. GESA was jointly founded by the California Energy Storage Alliance (CESA), the German Energy Storage Association (BVES), the China Energy Storage Alliance (CNESA), the India Energy Storage Alliance (IESA), the US Energy Storage Association (ESA), and the Alliance for Rural Electrification (ARE).

Greenstat was established January 19th 2015 as a subsidiary company of Christian Michelsen Research (now NORCE). The company's main offices are in Bergen.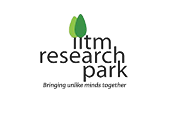 IITM Research Park, India's first university-based research park is a Sec 8 not for profit company promoted by IIT Madras and conceived by Prof. Ashok Jhunjhunwala in the spirit of breaking traditional barriers. We aspire to build a knowledge and innovation ecosystem where industry leaders and scholars can collaborate with state-of-art technology to integrate and apply advancements in knowledge to real-time products or services.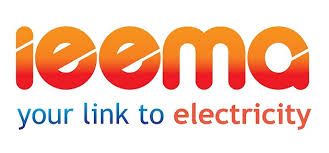 Indian Electrical & Electronics Manufacturers' Association (IEEMA), is the apex industry association of manufacturers of electrical, industrial electronics and allied equipment in India. IEEMA represents the complete value chain in power generation, transmission and distribution equipment. IEEMA members have a combined annual turnover in excess of US$ 42 billion and have contributed to more than 95% of the power equipment installed in India.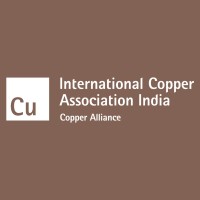 International Copper Association India a member of the Copper Alliance and the Indian arm of the International Copper Association Limited (ICA) is a knowledge based not for profit organization that has the expertise and ability to implement market transformation programs in the space of electrical Safety, energy efficiency and sustainability.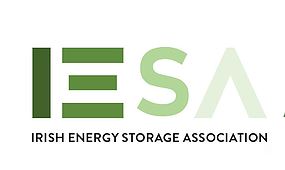 The Irish Energy Storage Association (IESA) was established to promote the benefits of energy storage in Ireland. With the development of the DS3 programme, there is an increasing emphasis on energy storage in Ireland. Discussions between individuals and companies involved in the Irish energy storage sector resulted in the founding of IESA.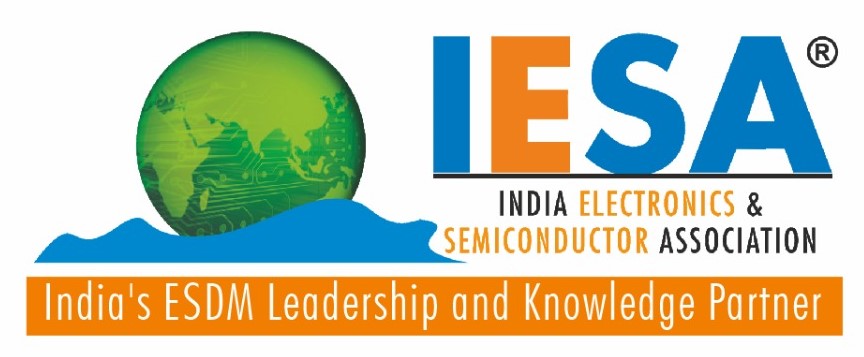 IESA is the premier Industry Body representing the ESDM & Intelligent Electronics industry in India and aims to promote technology solutions to positively impact the lives of 1.3 Billion Indians. Through its deep connection with its member companies IESA aims to make India the preferred ESDM destination. It acts as a trusted knowledge partner to the Central & State Governments and works to bridge the gap between academia & industry to bring innovations faster to market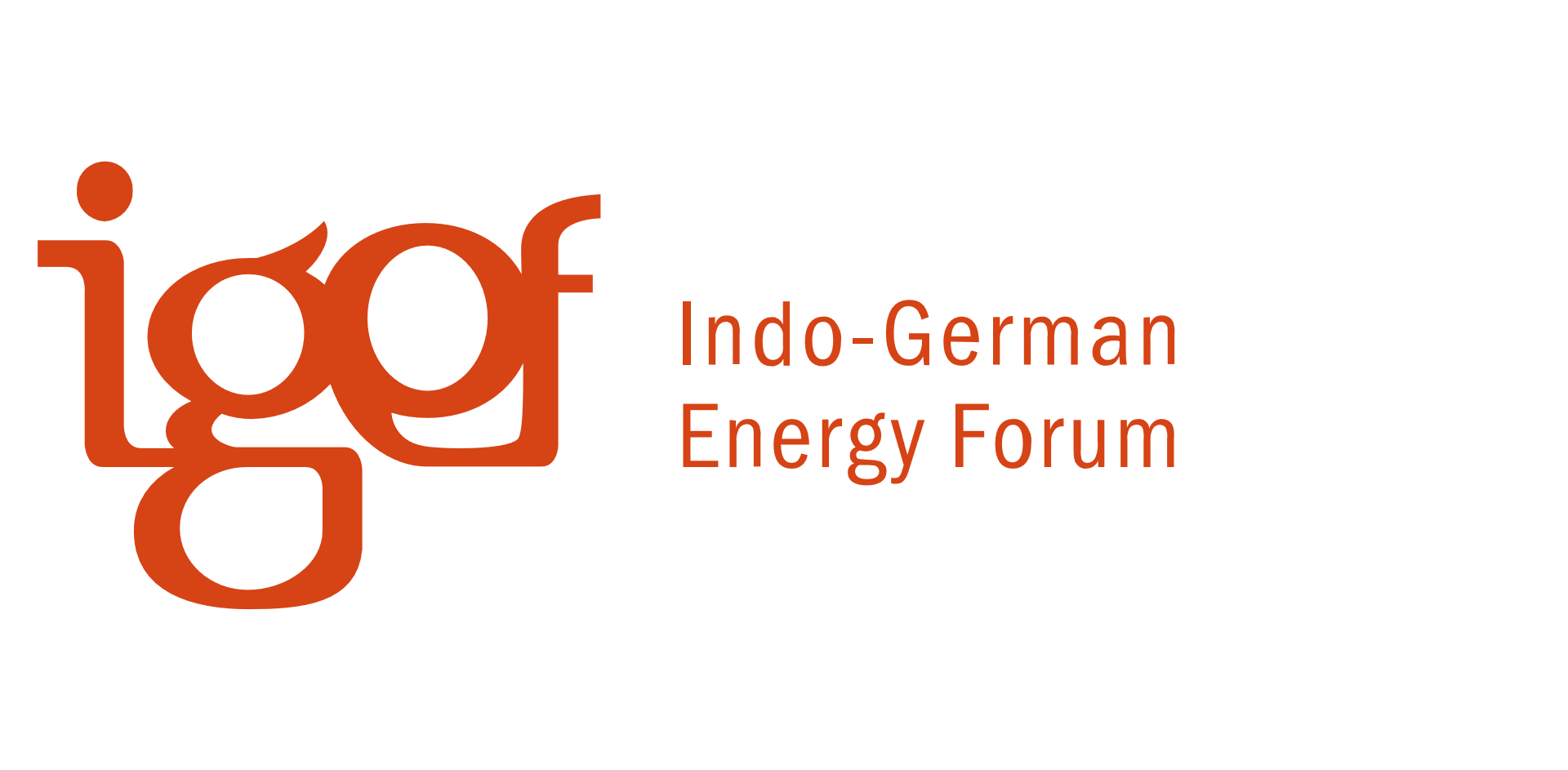 The Indo-German Energy Forum was established in 2006 by the Indian Prime Minister and the German Chancellor in order to enhance and deepen the strategic dialogue about the ongoing energy transition. Since then IGEF is intensifying and deepening Indo-German cooperation between government, research institutions and the private sector. The Indo-German Energy Forum (IGEF) provides a dialogue platform for high-level policy makers, financial institutions, industry and research organizations to deepen and enhance the bilateral cooperation for the energy transition in Germany and India.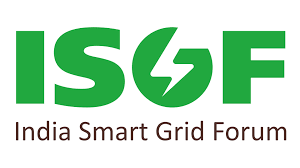 India Smart Grid Forum (ISGF) is a Public-Private Partnership initiative of the Ministry of Power (MoP), Government of India for accelerated development of smart grid technologies in the Indian power sector. The mandate of ISGF is to advise the government on policies and programs for the promotion of Smart Grids in India, work with national and international agencies in standards development and to help utilities, regulators and the Industry in technology selection, training and capacity building.  

KOTRA (Korea Trade Promotion Corporation initially, Korea Trade-Investment Promotion Agency since 1995) is a state-funded trade and investment promotion organization operated by the Government of South Korea. KOTRA was established in 1962 as a national trade promotion organization. Since then, it has facilitated Korea's rapid[citation needed] export-led economic development through various trade promotion activities such as overseas market surveys, SME export promotion, trade info services, government-to-gov't export, foreign investment in Korea (FDI) promotion and business matchmaking

NAATBatt International ("NAATBatt") is a not-for-profit trade association of companies, associations and research institutions commercializing advanced electrochemical energy storage technology for emerging, high tech applications.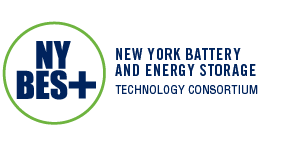 The New York Battery and Energy Storage Technology (NY-BEST™) Consortium was created in 2010 to position New York State as a global leader in energy storage technology, including applications in transportation, grid storage, and power electronics. NY-BEST currently has more than 150 members. The Consortium's membership is diverse and includes manufacturers, academic institutions, utilities, technology and materials developers, start-ups, government entities, engineering firms, systems integrators, and end-users. The majority of its members are New York State-based entities.

National Solar Energy Federation of India (NSEFI) is an umbrella organization of all solar energy stakeholders of India. This apex solar organization works in the area of policy advocacy and is a national platform for addressing all issues connected with solar energy growth in India. It consists of leading International, National and regional companies and Includes Solar Developers, Manufacturers, EPC Contractors, Rooftop Installers, System Integrators, and Balance of plant suppliers and manufacturers, Small and Medium Enterprises (MSME) and works In a complementary manner with the Central and State Governments for achieving India's national solar target of 100 GW by 2022.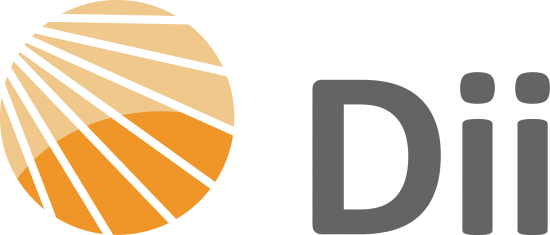 The MENA Hydrogen Alliance was launched in 2020 to accelerate the development of value chains for green molecules in the region and brings together private and public sector actors and academia. Under the umbrella of Desertec 3.0, Dii Desert Energy acts as neutral advisor to elaborate business cases and to educate different stakeholders on all aspects of producing, transporting and using green hydrogen and other green molecules. This includes exporting green molecules to world markets, including Europe.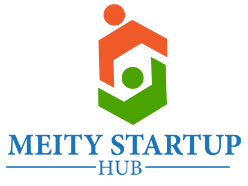 India is home to one of the most vibrant startup ecosystems with close to 8000 tech startups, making it the 2nd largest startup ecosystem in the world. Hence, innovation and entrepreneurship is the emerging focus area that is being aggressively promoted to give fillip to the Indian economy. Ministry of Electronics & Information Technology (MeitY), Government of India is leading and facilitating a gamut of Innovation and IPR related activities across the country towards expansion of this ecosystem.   In order to facilitate MeitY's vision of promoting technology innovation, start-ups and creation of Intellectual Properties, a nodal entity called 'MeitY Start-up Hub' (MSH) has been setup under its aegis. MSH will act as a national coordination, facilitation and monitoring centre that will integrate all the incubation centres, start-ups and innovation related activities of MeitY.

SAEINDIA is India's leading resource for mobility technology. As an individual member-driven society of mobility practitioners, the ownership of SAEINDIA wrests with its members who are Individuals from the mobility community, which includes Engineers Executives from Industry, Government Officials, Academics and Students. SAEINDIA is a strategic alliance partner of SAE International registered in India as an Indian nonprofit engineering and scientific society dedicated to the advancement of the mobility industry in India.

A not-for-profit organization dedicated to fostering entrepreneurship. Over a period of 27 years, TiE have established a global network of successful entrepreneurs, corporate executives, and senior professionals, spread across our 61 chapters in 14 countries.

The U.S.-India Business Council (USIBC) was formed in 1975 as a business advocacy organization to enlighten and encourage the private sectors of both India and United States to enhance investment flows. The organization serves as a direct link between business and Government leaders, resulting in increased trade and investment to strengthen ties between the two nations.

Located in South Mumbai, VJTI is an autonomous institution of repute, owned by Maharashtra State Government. VJTI has pioneered India's Engineering and Technology education, research and training since 1887 as Victoria Jubilee Technical Institute. Pre-independence, VJTI had been instrumental in driving Industry 2.0 throughout united India. Post-independence, VJTI played a pivotal role in setting up IITs and RECs of India and strengthened engineering and technology excellence of country through Industry 3.0. In 1997, VJTI name is changed to Veermata Jijabai Technological Institute to honor mother of Chhatrapati Shivaji Maharaj. The Institute is reputed for excellent training in courses in engineering and technology at diploma, degree, and post graduate levels of over three thousand students.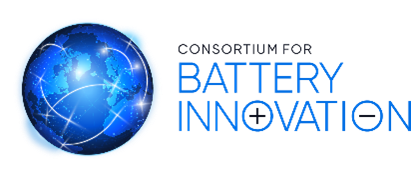 The Consortium for Battery Innovation (CBI) is the only global pre-competitive research organization promoting innovation in lead batteries for energy storage, motive, and automotive applications. With continued performance improvement and technological advances, the opportunities for the global lead battery industry to provide sustainable, reliable, and high-performing batteries to achieve global electrification and decarbonization targets are limitless. For more than 25 years, the Consortium has delivered cutting-edge research taking lead batteries to a new level. With an expert panel made up of the world's leading battery manufacturers and research specialists, the Consortium is setting the standard for advanced lead batteries and the next generation of energy storage. Our global membership all share the common aim of inspiring the latest research to help develop the next generation of advanced lead batteries.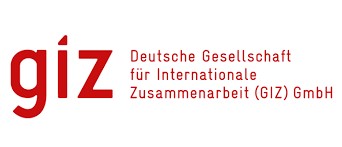 As a service provider in the field of international cooperation for sustainable development and international education work, we are dedicated to shaping a future worth living around the world. GIZ has over 50 years of experience in a wide variety of areas, including economic development and employment promotion, energy and the environment, and peace and security. The diverse expertise of our federal enterprise is in demand around the globe – from the German Government, European Union institutions, the United Nations, the private sector and governments of other countries. We work with businesses, civil society actors and research institutions, fostering successful interaction between development policy and other policy fields and areas of activity. Our main commissioning party is the German Federal Ministry for Economic Cooperation and Development (BMZ).