Design Engineer – Engineering Team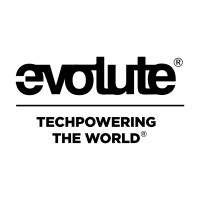 Gold
Featured
Evolute Solutions Pvt. Ltd.
Job Info
Sub Category:
Electrical Energy
Job Salary Range:
₹ 4 Lakhs - 6 Lakhs Per Year
Minimum Education:
University
Degree Title:
BE/B.Tech Mechanical, Electrical, Electr
Career Level:
Experienced (Non-Manager)
Description
Evolute group (Grate Place to work Certified company) is a leading Indian ESDM (Electronics System Design & Manufacturing) & diverse multi-business conglomerate spread across trading, electronics product design & marketing across verticals like – Payment -Fintech, cleantech-energy storage and industrial electronics, software solutions. Our expertise in embedded engineering & power electronics, indigenous design & development capabilities, and market presence in 20+ countries has helped us carve a niche in the underdeveloped and developing geographic markets.
 The list of customers is a testimony to its ability to combine product reliability, performance, and competitive pricing with a strong customer centricity, enabled with extensive design & development expertise and leading- edge technologies, Evolute group aspires to achieve 50 % + CAGR growth in no of esteemed customers, empowered employees, top line revenue, profits for all in next 5 years which includes top line revenue of 1000c.
Design Engineer:   Being the Design Engineer under Engineering department, you will be responsible for Hardware & Firmware design of Battery Packs, BMS & Power Adaptors, Battery chargers for Automotive segments of Electric vehicles, Solar Street Lights, Solar Home lighting systems etc. you will provide continuous support to technical support team for fulfilling customer design needs.
The opportunity:
Best opportunity to improve/upgrade knowledge Lithium-ion, Lithium Polymer & other battery pack technology etc. Technically upgrade yourselves for future growth to accept challenges and taking leadership in over all activities with high performance, it will help to promote on next level
Brief about Job
He should have complete knowledge on PDLS with which he will involve in Hardware & Firmware designs with proper planning. He will also work on third party BMS, automotive BMS hardware to build the battery packs as per customer needs.
Qualifications
Key responsibilities include:
Strategic responsibilities –
Product design and develop as per project requirements. Design documents has to be prepared and executed as per plan
Co-ordinate with mechanical & Software team for hardware, firmware development
Products must be tested as per test cases along with testing from external lab for certifications
Analyzing technological problems in products, application systems, checking its technical resolution and working condition, and fixing the same if required
Collaborating with sales team, Engineers, and product managers for obtaining accurate information of product/application usage and system operations 
Functional responsibilities – 
Should have Hands on Experience on 8BIT, 16 Bit & 32-bit Micro Controllers & Micro Processors. Should have used development tools, Immolators, Simulators from NXP, Microchip, Renesas etc.. along with other standard development environments. Design experience in Power electronics & battery management systems
Knowledge of Orcad capture, Schematic entry & PCB Layout with emphasis on High speed, EMI/EMC issues, noise, and heat dissipation
Knowledge on circuit debugging techniques
Thorough knowledge on product design life cycle
Emphasis on planning, cost effectiveness, design reliability and on time delivery
Preparing manufacturing transition documents
New product sample testing and validations
Technical Support to cross functional department
Support on preparation of technical and contract documentation for issue and analysis of returned tenders
To give suggestions for continuous improvement in the system & Production speed
Work experience in process-oriented organization will be an added advantage.
Troubleshooting products on customer's request, resolving other engineering issues regarding product
Evaluating the customer's requirement regarding products and administering the technical, technological, and functional aspects of proposals accordingly as instructed
Monthly reporting with respect to development activities to all the stake holders
Prefered Skills
To qualify for the role you must have –
Good written and Verbal Communication skills
Minimum 5-6 years' work experiences in R & D, Battery pack Industry, & Power Electronics
E. / B. Tech (Electronics / Telecommunication Engineer/ Industrial Electronics).
Good analytical and troubleshooting, product know-how, design related skills.
Excellent verbal, written, presentation and interpersonal communications skills.
Strong knowledge of the industry, products, and market trends.
Should know product management of electronics products.
Good interpersonal and presentation skills.
Prioritizing and time management for every task and following SOPs.
Team Player and high degree of flexibility in work assignments
 Key attributes for success –
Design thinking approach and creating the best experience.
Must be continuous learner of latest trends and technological and capable of delivering the best value.
Analytical skills to identify the root cause to solve the problem.
Team player and building team-trust, must be able to work collaboratively with team.
Good prioritization skills able meet to deadlines.
Committed and Hard working towards the Job.
 You will earn brownie points if you have –
Worked and managed products like Lithium-ion battery Packs, Solar Product and technology know-how.
Working experience with both product and services technology