Assistant Manager / Sr Engineer Business Development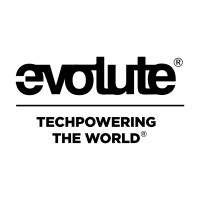 Gold
Featured
Evolute Solutions Pvt. Ltd.
Job Info
Sub Category:
Electrical Energy
Job Salary Range:
₹ 6 Lakhs - 8 Lakhs Per Year
Minimum Education:
University
Career Level:
Entry Level
Description
About Evolute group -
Evolute group( Grate Place to work  Certified Company) is a leading Indian ESDM (Electronics System Design & Manufacturing) & diverse multi-business conglomerate spread across trading, electronics product design & marketing across verticals like – Payment -Fintech, cleantech-energy storage and industrial electronics, software solutions. Our expertise in embedded engineering & power electronics, indigenous design & development capabilities and market presence in 20+ countries has helped us carve a niche in the under developed and developing geographic markets. 
The list of customers is a testimony to its ability to combine product reliability, performance and competitive pricing with a strong customer centricity, Enabled with extensive design & development expertise and leading- edge technologies, Evolute group aspires to achieve 50 % + CAGR growth in no of esteemed customers, empowered employees, top line revenue, profits for all in next 5 years which includes top line revenue of 1000s. 
BD Service - Being the BD Service of the Cleantech Service/Products and Fintech products as well, you will be responsible for –
Onboard New Service Third Party Vendors in same domain or other domain, you'll identify new business opportunities in order to generate revenue, improve profitability and help the business grow.
Your work can involve careful strategic planning and positioning in the appropriate markets, or enhancing the operation of the business, position or reputation in some way. 
The opportunity:
Best opportunity to improve/upgrade knowledge in POS domain sales.
Technically upgrade yourselves for future growth.
To accept challenges and taking leadership in over all activities with high performance, it will help to promote on next level.
Brief about Job
Research and identify new Service business opportunities - including new markets, growth areas, trends, customers, partnerships, products and services - or new ways of reaching existing markets.
An individual should develop monthly, quarterly, and annual sales plans.
Foster and develop relationships with customers/clients. 
Key responsibilities include:
Strategic responsibilities –
Think strategically - seeing the bigger picture and setting aims and objectives in order to develop and improve the Service business.
Work strategically - carrying out necessary planning in order to implement operational changes. 
Functional Roles and responsibilities –
Responsible for research and identify new Service business opportunities in same domain (POS, MATM, QPOS, MPOS) OR other Domains IT, Surveillance, Multimedia, Networking Service business- including new markets, growth areas, trends, customers and services - or new ways of reaching existing markets.
Responsible for generating Service revenue by search and grabs business opportunities, improve profitability and help the business grow.
Responsible for closely work and support to Cleantech Battery packs sales.
Responsible for meeting the sales targets of the organization through effective planning and budgeting.
Responsible for maintaining strong long-term relationship with Third party Service vendor.
Responsible for coordination within Team, CFT Team and customers for resolve all levels issues.
An individual should be proactive, analytical, problem solving & customer focused.
An individual should be good in oral as well written communication.
An individual should be well organized, able to work with people with different backgrounds, multi-tasker, creative & problem solver.
An individual should be able to analyze sales data and recommend changes or improvements for better customer satisfaction and future revenue.
Qualifications
To qualify for the role you must have –
Graduate/Postgraduate in Business Administration with experience of 3-4 years in similar field is preferable Or Degrees in business development or business management are the most relevant.
Tenacity and drive to seek new business and meet or exceed targets.
An excellent telephone manner for making initial contact and for ongoing communication with customers and business associates
Interpersonal skills for building and developing relationships with clients
written and verbal communication skills - needed for communicating with a range of people, both internally and externally, as well as presentation skills
Should have Good Computer knowledge/SAP/CRM
IT skills, including the use of spreadsheets
Teamworking skills and a collaborative approach to work
Decision-making skills
The ability to multitask and prioritise your workload
Project management and organisational skills
The ability to motivate yourself and set your own goals
Negotiating skills
The ability to think strategically
The ability to analyse sales figures and write reports
A flexible approach to work with the ability to adapt to a fast-paced, ever-changing environment
Initiative and the confidence to start things from scratch.
Prefered Skills
Key attributes for success –
Customer centric approach and orientation
Collaborates and manages vendors that supply solutions to enhance the company's product(s)
Has to be a creative and innovative technologist to be successful
Team & people management, especially w.r.t design & architecture and the review of these; management of conflict
Understanding of budgets and business-planning
Excellent communication skills
Personal authority and integrity with proven ability to establish relationships
Establish trust, responsive to change/adaptability; learn continuously/improvement-orientation, proactive, positive & joyful.
Strong demonstrated experience in interaction with cross functional heads and continuously questioning the status quo and raise the bar in improving quality, collaboration and experience
A leader who can communicate an inspired vision and a sense of core purpose and motivate the entire organization
You will earn brownie points if you have –
Headed a team or Part of Team as a senior member of developing a Fintech (Cleantech/Health tech) Product and/or platform based on cutting edge future technologies
Part of any Technology Framework development like UPI , etc will be added advantage
Knowledge of Global fintech technologies and regulatory issues/compliance (Example what is used in say Africa, Latin America)
Working experience with both product and services technology