IESA is closely working with research universities, educational institutions and government organizations like DST, MEITY, and other R&D national labs to quicker energy storage technology development. Through this initiative, IESA plans to provide joint fellowship & scholarships for research in India.
Need: The Indian Energy Storage sector is entering a fast-growing phase. With the Governments' vision on Energy Security deployment of storage technologies will only increase in days to come. As such it becomes crucial to recognize the need to capability building and skill development from this stage to enable the storage industry grow in a sustainable manner.
Objective: To address the need for skill development in the energy storage sector, IESA launched IESA Academy in 2016. The objective of the Academy is to organize training courses, workshops, and master-classes through fostering Industry and Academia collaborations. These programs aim to empower companies to enter the energy storage market as well as help existing manufacturers expand their business in energy storage manufacturing by imparting their current/potential employees with the right skillset.
Methodology: IESA works with top research universities such as VJTI, Karpagam Academy of Higher Education and Savitribai Phule Pune university to address the need for training and skill development for the sector. We also work closely with Skill Council of India for bridging the skill gap in India. Through such collaborations we organize masterclasses, workshops, webinars and hands-on training sessions.
Activities:
Since its initiation in 2016, IESA has conducted many capacity building workshops, Masterclasses on storage and component manufacturing, Hands-on training on Lead Acid and Li-Ion battery O&M. project finance, modelling, electric vehicle manufacturing, microgrid monitoring and design across India at strategic locations including Guwahati, Pune, Delhi, Hyderabad and Mumbai.
Partnered and is working with VJTI- TBI for the incubators. 
Specific Benefits to all academicians as an IESA member as here under
Support to develop research labs & implement projects in the institute campus- IESA faculty member can approach to a large number of member industries to carry out research, also for setting-up of various research labs or centre for excellence at the institutes.
Joint industry proposal to carry out testing and product development- IESA member industry can help institutes to bring its lab scale development to pilot scale or prototyping. This way university and the research group will get maximum visibility and recognition.
Internship & research position for students at IESA & IESA member companies- Students can secure their internship IESA member universities/industries, also they will get a chance to work with the IESA member industry after completing their degree.
Access to IESA/CES in-house labs and technology experts- Member faculty or student can access IESA battery lab facilities, also they can interact with in-house storage technology experts.
Technology incubator- IESA incubator would help faculty/student members to bring their technological innovations to a most meaningful way.
Closely works with National labs & DST, MEITY on research & development- IESA has very close association with various national labs and also takes part in different technical discussion in govt initiatives as a part of govt committee members. Member faculty or institute can reach to IESA for any kind of details about the storage related activities.
Capacity building training programs on energy storage, EV & microgrids under IESA Academy- Under the IESA academy, member faculty or student can participate in capacity building training in a most interactive ways which covers current market trend on different technologies, policies, and guidelines.
Participation in IESA events- Faculty members or students can participate in different IESA events, workshops, and conferences.
Complimentary copy of IESA Publications (Emerging Technology News- ETN Magazine) & Knowledge Papers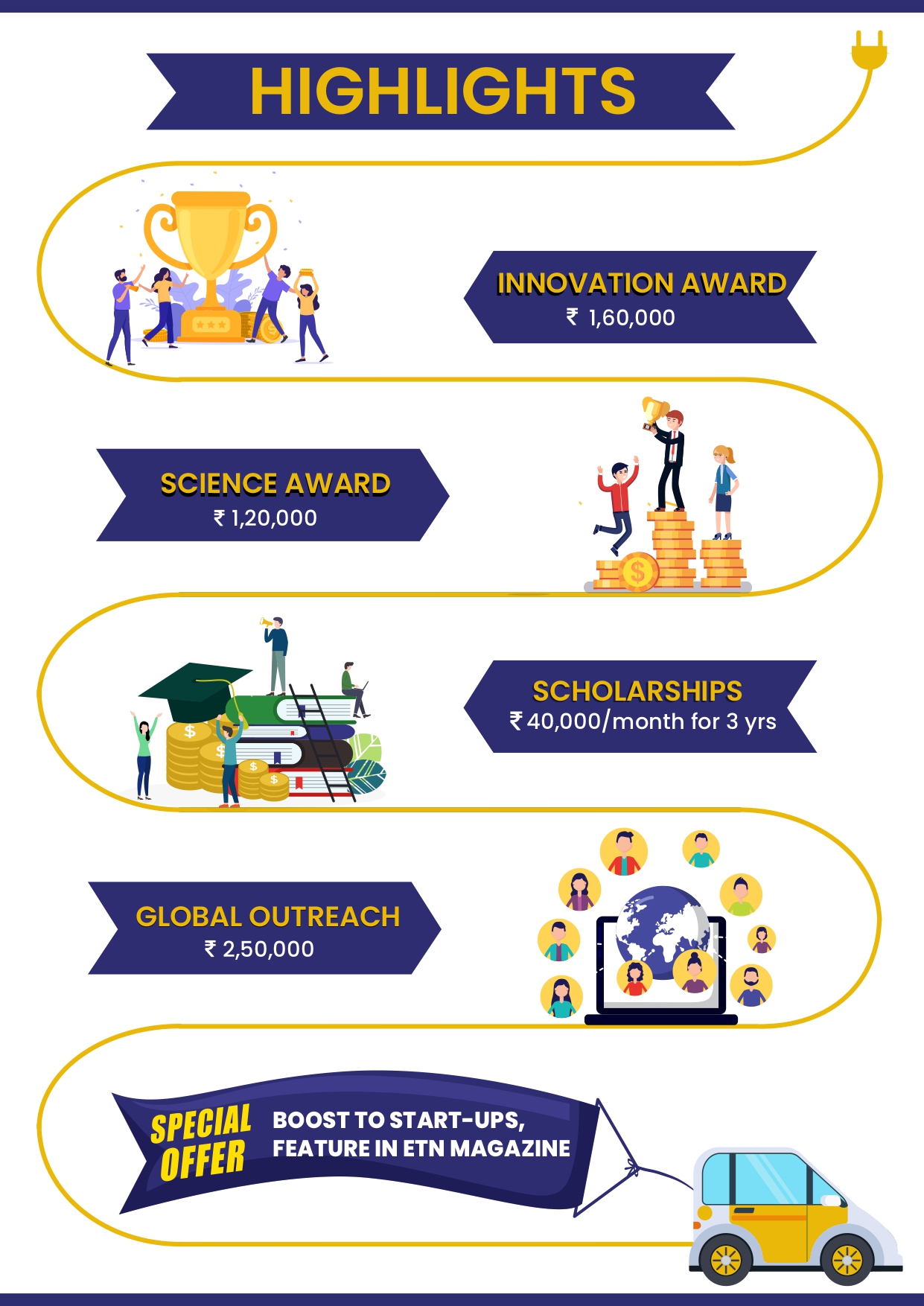 Roles and Opportunities for Graduates in Supporting India's Energy Transition Towards EVs and RE- Click to know more