Dr. Rahul Walawalkar CEM, CDSM, CSDP, Executive Director, IESA, President, CES India
Rahul is President and Managing Director of Customized Energy Solutions India Pvt. Ltd. and leads the Emerging Technologies practice for Customized Energy Solutions globally with focus on energy storage, renewables, demand response and smart grid technologies as well as international markets. He is also founder and Executive Director for India Energy Storage Alliance (IESA). He served as member of the Board of Directors of Energy Storage Association (ESA) in US during 2009-15 and was elected as Secretory in 2013. He was elected as Vice Chair for Global Energy Storage Alliance (GESA) in 2014.
Rahul is involved in providing inputs for demand response, energy storage & smart grid policy to government agencies in US and India as well as has provided inputs to multilateral agencies such as IRENA, IEA & ADB. He has served as an expert evaluator for US Department of Energy for various smart grid and energy storage demonstration projects in US during 2009-12.
In 2012, Maharashtra Electricity Regulatory Commission (MERC) nominated him as chairperson of working group on Integrating Renewable Energy Sources, Micro-Grids and Energy Storage as part of Smart Grid Coordination Committee. In June 2013, he was also nominated as member of national taskforce for integration of Electricity from renewable energy sources in the Grid during the 12th Plan by Central Electricity Authority & Ministry of Power. In May 2014, Ministry of New and Renewable Energy (MNRE) nominated him on the standing committee for energy storage and hybrids.
Rahul has been a speaker in 100+ international conferences during the last decade and has also authored 5 book chapters on topics covering energy efficiency, demand response and energy storage. Rahul has obtained Smart Grid Maturity Model (SGMM) Navigator certification from Carnegie Mellon University's Software Engineering Institute. He holds a Ph.D. in Engineering and Public Policy from Carnegie Mellon University and also a Masters in Energy Management from New York Institute of Technology, having obtained his undergraduate degree in Electrical Engineering from Walchand College of Engineering, Sangli.
Debi Prasad Dash, Director, IESA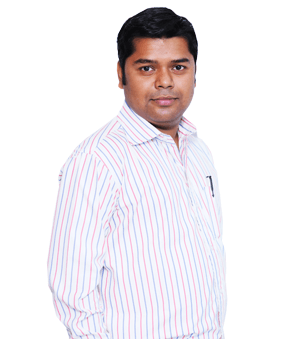 Debi Prasad Dash is currently working the Director, India Energy Storage Alliance (IESA) at Customized Energy Solutions He has been involved in techno-commercial feasibility, financial modelling & analysis and consulting in emerging technology areas like energy storage, renewable integration, smart grid and microgrids. He is involved in policy recommendations for the energy storage roadmap for India, manufacturing policy for advanced energy storage technologies and development of ancillary markets in India. He takes the lead in new strategic partnership, membership and day to day operations of IESA.
Debi has over 7 years of industry experience and worked with over 50+ clients in various capacities. Debi is a part of other industry associations like IEEE, IEEE-Smart Grid Working Community, PES, SESI, IGEF (Sub Group 4). Debi holds an MBA degree in Finance from Symbiosis International University and Post-graduation Diploma in Renewable Energy from TERI University.
Netra Walawalkar, Director, India Markets, CES
Netra is a founding member of Customized Energy Solutions' India operation. She leads company's participation on India Energy Exchange as CERC certified Energy Trader. She is involved in helping commercial & industrial consumers manage their energy portfolio by strategic sourcing planning, energy contract support & execution, market analysis, renewable advisory & RPO management.
She manages strategic partnerships of India Energy Storage Alliance. She also shares responsibility for successful conduct of International conference Energy Storage India since inception. Netra was involved in market analysis of various commercial projects for energy storage in deregulated electricity markets of USA. She was involved in understanding technical capabilities of energy storage technologies for determining eligibility in electricity market participation, developing optimization programs to maximize profits of energy storage systems by participation in energy, capacity and ancillary service markets.
Netra holds MBA degree from Drexel University, Philadelphia, USA and Engineering degree from Mumbai University.
Swati Gantellu, Assistant Manager, Corporate Communications
Swati joined Customized Energy Solutions in August 2017 and is responsible for communication activities of CES and IESA. Prior to CES, she was working with Suzlon Energy Ltd where her role involved in executing Suzlon's corporate communications and public media strategy for India and International Markets.  
Swati began her career in 2012 with a nationalized Public Relations agency called Blue Lotus Communications Ltd. After that, her career took a jump from agency to corporate life.
Swati holds a Masters in Mass Communication & Journalism and Bachelor in Commerce from the renowned Pune University(now Savitribai Phule Pune University). 
Rajarshi Sen, Technical Advisor, CES & IESA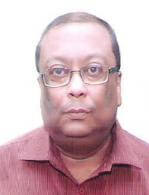 Mr Rajarshi Sen is working as a Technical Advisor at Customized Energy Solutions since 2015 in the domain of technology, projects and investment. He has 30 years of experience in the Indian renewable and energy storage market, focusing on the small wind, wind solar – hybrid and lead acid battery segment.
Before joining CES, Rajarshi Sen was the Founder Director & CEO of Luminous Renewable Energy Solutions Pvt. Ltd. during 2007-2015. He was involved in design, development and manufacturing of small wind turbines and wind – solar hybrids for global market. He has experience of developing over 500 projects across south east Asia. Also he has supplied systems to over 50 countries including markets in North America and Europe.
He was also involved in setting up battery business including manufacturing and marketing at Luminous Power technologies during 2005-07.
He had had prior experience with EXIDE Industries Ltd. for more than 20 years in the Industrial Batteries & Renewable Energy Division. At EXIDE, he handled industrial battery design, application engineering, production planning, marketing & distribution channels. He served as Chief Business Manager for Industrial solutions during 1996-2005.
Rajarshi Sen holds a Bachelor of Mechanical Engineering from Jadavpur University, Calcutta.
Dr. Satish B Agnihotri, Member, Advisory Committee, IESA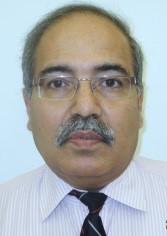 Dr. Satish B. Agnihotri is a career bureaucrat. He recently retired as Secretary (Coordination & Public Grievances), Cabinet Secretariat. Prior to this he was Secretary, Ministry of New & Renewable Energy. He has been a member of the Dhirendra Singh Committee and is Co-Chair of the Raman Puri Committee set up by MoD.
He also held other important assignments such as Director General (Acquisition) in the Ministry of Defence of the Government of India, Additional Secretary cum Financial Adviser in the Ministry of Agriculture and Director General of Shipping in Mumbai. He has worked as Secretary, Women and Child Development in Odisha and has also worked with UNICEF, Kolkata as Consultant on Child Nutrition and Health.
Ravi Seethapathy, Member, Advisory Committee, IESA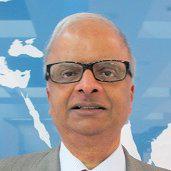 After a 35+ year career in Electric Utilities and Power Systems area, He is now an Advisor to the Utility/Industry, an Adjunct Professor at the University of Toronto in its Energy Systems Group and sit on the Boards of Smart Grid Canada, Toronto Atmospheric Fund & Biosirus Inc. His current international technical activities include (1) CIGRE Convenor WGC6.28-Remote Islanded Grids; (2) IEA PVPS Taskforce 14 - Large Scale Solar Integration; (3) IEC TC 120 - Energy Storage; (4) IEC SEG4-LVDC; (5) Chair, India Smart Grid Forum WG 9 - Renewables & Micro-grids and (6) IEEE Smart Village.
Retired in 2014 after 31 year career in Hydro One, a leading Utility in Canada where he managed leading portfolios in R&D, Innovation, Smart Grid Projects, Energy Storage, Renewable Energy Integration, Asset Management, Corporate Operations/Technical Audit, M&A (500M$), Field Operations, and Relaying and Control.
He has received numerous honours and citations including Queen Elizabeth Diamond Jubilee Medal (2012), Fellow Canadian Academy of Engineering (2012), Hydro One President's Award (2008), Honour Roll of the Shastri Institute (2008), Honorary Fellow, Centennial College (2005), Indo-Canada Chamber of Commerce (1996) to name a few.
His education includes a B. Tech (Hons) in Electrical Power from IIT, Kharagpur, India; an M. Eng. in Electrical Power from the University of Toronto; and an MBA from the Schulich School of Business, York University.